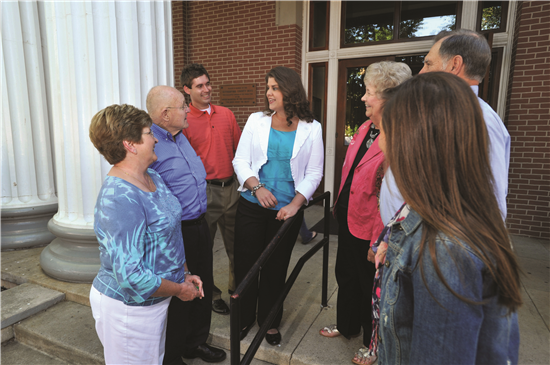 A Proven Conservative Leader
Fought Against the $2 Billion Gas Tax Increase
Stood Up Against Illegal Immigration and Sanctuary Cities
Lowered Taxes and Repealed the Hall Income Tax
Supported Tax Relief for Seniors & Veterans
Fought to Reform & Improve our Education System
Protected our Second Amendment Rights
"As State Representative, I've fought for lower taxes, against illegal immigration and for smaller, smarter government. You can count on me to continue to fight for our shared conservative values in the state senate. I would appreciate your vote and your support."
~ State Rep. Dawn White
News
Thursday, September 6, 2012 11:11 AM

NFIB Endorses Dawn White

"Dawn White will be a very strong supporter of free enterprise in the General Assembly and will work to protect small businesses in House District 37," said Jim Brown, state director of NFIB/Tennessee. "Dawn White is the clear choice for small business because she will emphasize reducing the burdens of government on hard-working entrepreneurs."
---
Thursday, June 28, 2012 10:26 PM
Today's Supreme Court decision is disappointing. Common Sense Conservatives know that Barack Obama's federal government has crept into yet another area of our lives, uninvited and unwelcome. In light of this decision, our only option at this point is to elect a new president and members of Congress who are committed to repealing Obamacare...
---
Friday, May 11, 2012 8:10 AM
Dawn White, candidate in the Republican primary for the Tennessee House of Representatives in the new 37th District, announced today that she supports the full repeal and elimination of the Hall Income Tax in order to help improve Tennessee's economy and create an environment that is more conducive to job creation.